2023 Guide: Best Violins Under $5,000
Advanced violinists browsing higher-level violins have a lot of instruments to go through, and at the advanced level, the price range really begins to stretch out between a few thousand and many thousand. Therefore, the easiest way to narrow down your search is to do so by budget, which is exactly what we've done for you. So, if you're looking to buy the best violin under $5000 you've come to the right place.
Below is a list of our top three advanced violins, all tested by us to be able to narrow your options down to only the best violins under $5000. Scroll down to see our top three choices, our reasons for choosing them, and the criteria you will want to consider when making your choice.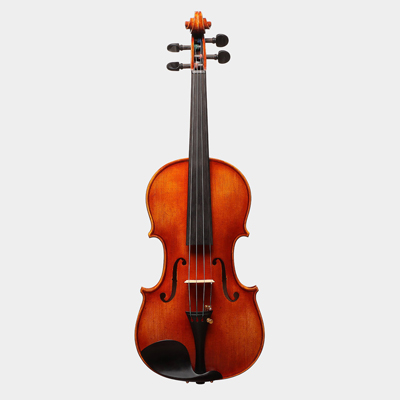 The best choice for a student instrument under $5000.
How We Chose Our Top Choice
The Lazzaro Zucchi Violin is our top choice for the best violin under $5000. It is a truly gorgeous instrument from its sound to its craftsmanship. Getting a chance to test this violin was an incredibly rewarding experience. The Lazzaro Zucchi has a breathtaking warm voice, that's rich and opens a world of potential complexity to its violinist. Further, the instrument is beautiful thanks to an antiqued finish that almost seems to glow — it feels like a classic Italian violin. It's not hard to see that the luthiers who handmake this model are masters of their craft. 
Obviously, this is not a cheap instrument, but its price is more than appropriate for the quality and excellent playing experience that the Lazzaro Zucchi violin offers. That's why it's at the top of our list of best violins under $5000.
For a more in-depth look please read our review of the Lazzaro Zucchi Violin.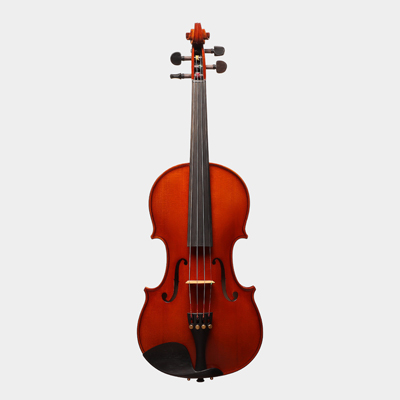 The next best option for a student instrument under $5000.
How We Chose Our Second Choice
The Giovanni Violin is our second choice for the best violin under $5000. We chose it for this position because it has a lovely mellow, balanced sound — these qualities make it excellent for advanced players who want a violin with a nuanced, capable, and beautiful voice to rely on for a long time. Additionally, the oil varnish gives the Giovanni violin a gorgeous dark, rich velvet appearance that we can't imagine anyone would ever get tired of. 
If you are an advanced violinist looking for a solid, classic instrument with a great sound quality across its entire range, then we can't recommend the Giovanni violin enough. A handmade violin of this quality and price is hard to pass up and that's why it's one of our picks for best violin under $5000.
For a more in-depth look please read our review of the Giovanni Violin.
The last option for a student instrument under $5000.
How We Chose Our Third Choice
The Ming Jiang Zhu 909 Violin is our last choice for the best violin under $5000. This model stands out because its sound carries a wide range of textures all touched by a bit of sweetness. The Ming Jiang Zhu 909 is made and designed by a world-class luthier and it shows. It has a depth to its sound that other cheaper instruments lack. The only reason it's not in the number two position is that the increase in sound quality is small compared to the increase in price when set against the Giovanni violin discussed above. 
However, if you prefer a sweet sound to a mellow sound, the extra spent may be well worth it to you so don't knock the Ming Jiang Zhu 909 just because of that. It provides an exceptional and enjoyable playing experience that any advanced violinist will appreciate, and that's why it's on this list for best violins under $5000.
Picking the Best Advanced Violin for You
Now that you've seen the models we recommend, here are some factors that are most important to consider when making your decision on which advanced violin to buy. Some may apply to you more than others, and those are the ones that will be most valuable when it comes to narrowing your options down.
When choosing the best student violin for you, size is often an important factor because many student violinists are also children. Making sure that a violinist has the correct size instrument is imperative as playing on the wrong size can damage not only your technique but also cause physical harm. If a model doesn't carry the size you need right now, it is not worth buying. Save it for when you've grown into it, or find a similar model that carries your size. Within this price range, it becomes less of an issue because most people paying between $2000-$5000 for a violin are playing full-sized violins, but people come in all shapes and sizes — it's better to get measured to be safe.
You may have noticed that all of our picks are handmade or hand-carved in some capacity, this is because it makes a world of a difference over factory-made instruments. The expert touch of an experienced luthier means each instrument is optimized for its intended player. The construction, in general, will also be better; you can expect a handmade instrument to stand the test of time as long as it is maintained regularly.
A violin outfit is essentially a bundle of everything you need to start playing including, of course, the violin and bow, but also often things like mutes, tuners, rosin, and more. If you are upgrading from a previous violin, you may already have some of these things, and therefore do not need an outfit. Or if this is your first violin, you may need these things and won't have to buy them separately thanks to the outfit. Think about what you need beyond just the violin when making your decision. Often, but not always, you can get a specific violin model with or without the outfit. Checking if an outfit is or is not available and what is included, or if the shop you buy from offers discounts on anything you want to add on to your violin purchase may be worth your while!